It's been a while since I've posted anything here.
Honestly, I'm too busy living life these days to have much time to write about it.
Overall, all is well. E continues to grow, learn, and thrive. She's a very good baby. Last month, we all went on an overnight trip down to Sarasota (as well as L and I spending an overnight in Orlando alone another weekend). Both mini-breaks went off without a hitch.
L has finished her maternity leave and started back to work at the beginning of this month. That was a little hard on her, but it is made much easier by the fact that my mother is providing E with all of the love and attention she needs during the day.
Last weekend, we celebrated Mother's Day. This was very emotional for L (not surprisingly), as one year ago she was in the midst of stimulating for IVF cycle #1 and now she's a mommy (and an excellent one at that). She's really taken to motherhood, and she's clearly grateful that we've been so fortunate to have E.
Harley (our doggie son) has continued to have medical issues… the diabetes and stomach issues have been resolved, but now he's got eye problems. We're trying to heal an ulcer in his right eye. After that, he'll need to have cataracts removed in both eyes — all told, I think his medical bill totals will break into five figures. Good grief. But, we don't have the heart to give up on him, because H is still a happy and loving little dog.
Finally, for your viewing pleasure, here are a few recent pics of the kiddo: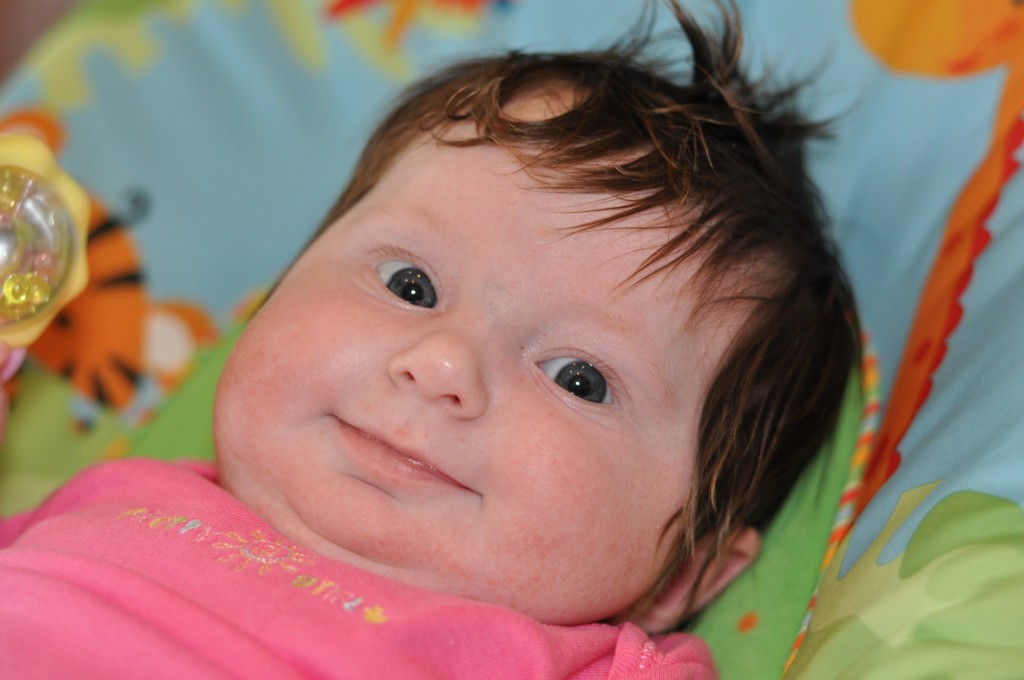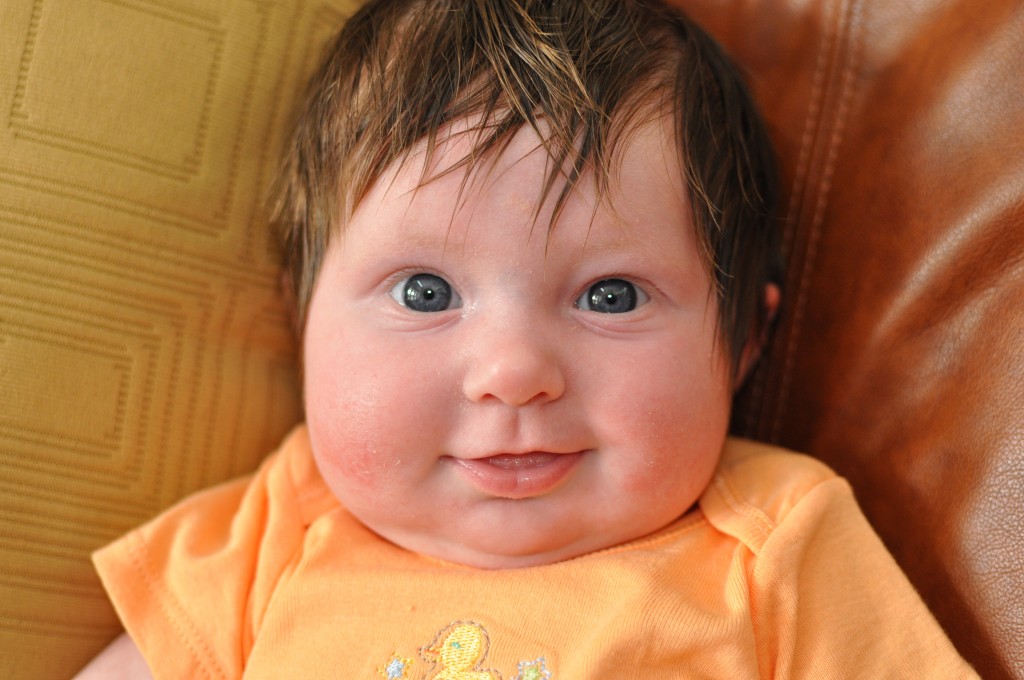 Too cute, I say!