Back in October, I bought L an antique Stickley Brothers rocking chair, circa 1910. I purchased the chair at a gallery in St. Paul, MN while traveling on business. It arrived in Florida in early December, and I managed to hide the chair until its unveiling in the nursery on Christmas morning. I really wanted this to be a touching surprise, which I think it turned out to be (yes, L cried).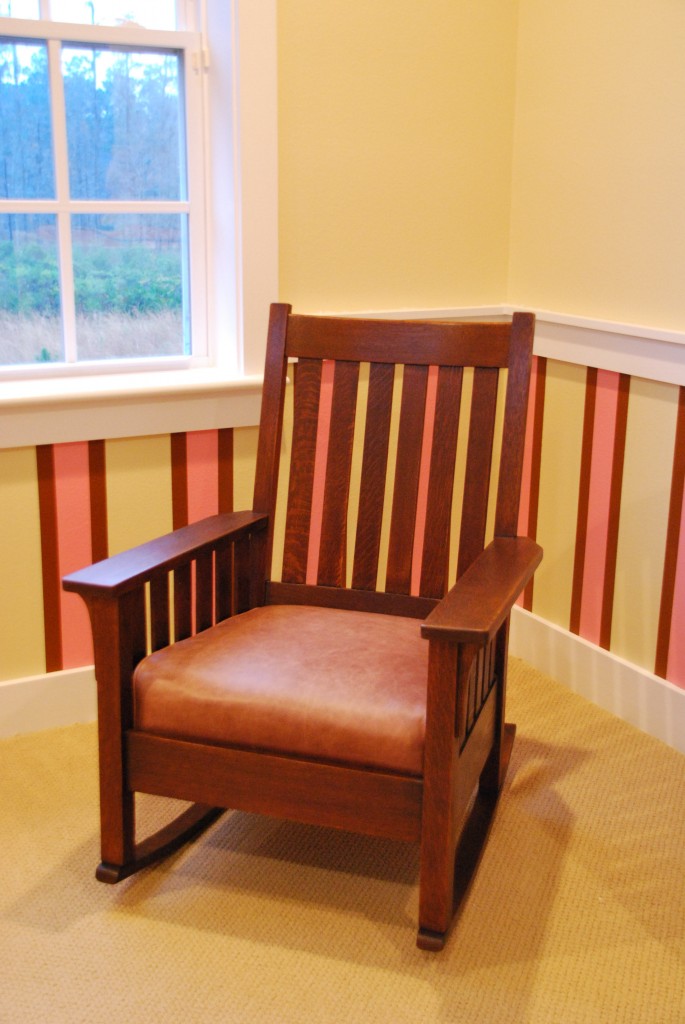 I don't like much the gliders available at stores, such as Babies 'r Us. They're not very appealing visually and don't seem to be especially well made. I think of those gliders as "throw away" furniture that we simply wouldn't keep once it lived out its all-to-brief usefulness (or simply fell apart).
In contrast, I think the antique rocker gives the nursery real character. And, it's kind of cool for Emerson to use a rocking chair that's almost a century older than her. Indeed, the chair is old enough that her great-grandfather could have been rocked in at as a baby!
We hope that the chair will stay in the family and be used by future generations.
2 responses so far