Tomorrow is beta #3. And, assuming all goes well (as one would expect), we'll then have the first ultrasound approximately two weeks later.
The pregnancy train seems to be moving down the track.
Yet somehow I remain apprehensive. Can this be right? Like magic, it just worked? I just can't seem to get my mind around it.
I think we're still in shock. Here's proof: we own zero books on pregnancy.
Knowledge is good.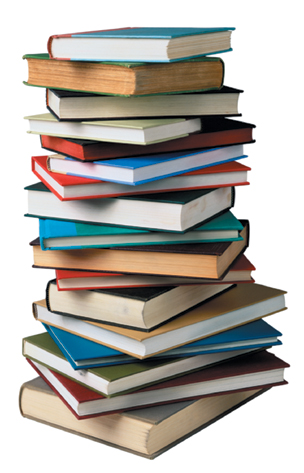 Yet, we're utterly ignorant. I can't even make myself hit the "checkout" on Amazon.com.
This is very odd behavior… especially for us. We both love books. Indeed, I'm positively addicted: a bibliophile to the core.
I just did a quick survey: we have approximately 2,500 books in our home library on a variety of topics. We own the complete works of [insert almost any major author here]. We have "how-to" books on activities we've never engaged in (faux finishing!), as well as travel guidebooks on places we've never visited nor really ever planned to visit (example: Papua New Guinea – though I would like to go to Papua… now… behold the power of books).
Shit, I have no fewer than five (five!) books on the topic of the Irish Potato Famine!
I'll even manufacture reasons to buy books, especially bargain books ("well, I might need to know how to build a wooden boat, starting from logs, someday").
You get the point. It's almost a sickness.
And, now you understand my concern. This needs to sink in. It has to start seeming "real" – something that's actually going to happen, not just something that we hope will happen.
Yup, it's time that we find out what to expect, now that we're expecting.
Amazon: here I come.
One response so far