Well, it's been a busy 46 hours or so since E was born. And, I have much to relate. It's been a happy, exciting, stressful, emotional, overwhelming, joyful, and thankful time — which I think covers about the first 15 minutes of her life!

Anyway, I'm too tired to write in detail now, but I have kept careful notes on my iPhone that I'll transcribe and post.
I always figured I'd be a "modern father" type. Indeed, I don't really "get" men who aren't actively involved in the care of the children (including the feeding and bathing). But, since L has been recovering from her surgery, I've really had to step up. I think I've done pretty well so far as a rookie.
Heck, I'm practically a breast by now.

More to follow. Thanks for all of the good wishes and congratulations!
For tonight, I'll leave you with a photo of my girls…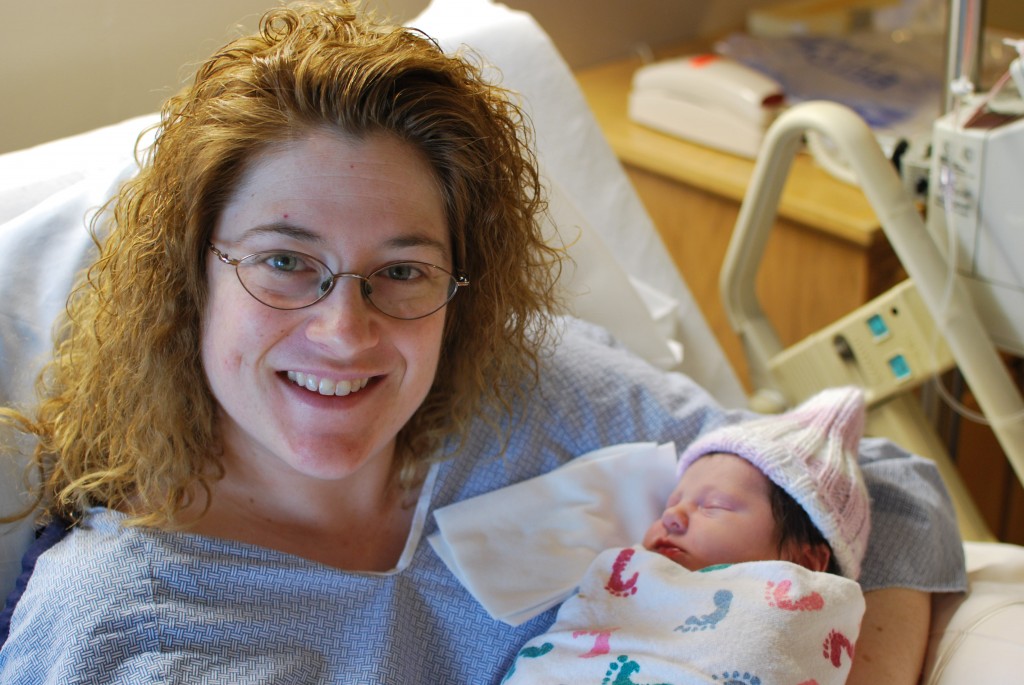 3 responses so far