Yesterday, we had the 20 week "anatomy" ultrasound. It's a fairly extensive, in-womb check-up, involving the measurement and examination of many different body parts. All in all, I found the experience fairly spectacular to witness. Although, sometimes, I still struggle to fully comprehend that it's "real." I'm not sure if that's a function of infertility struggle or just simply the routine clueless-ness derived from having a penis.

In any case, the baby is doing just fine and right on schedule.
Here are some pictures…
The classic profile in womb: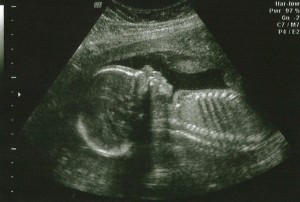 The baby sucking on its thumb: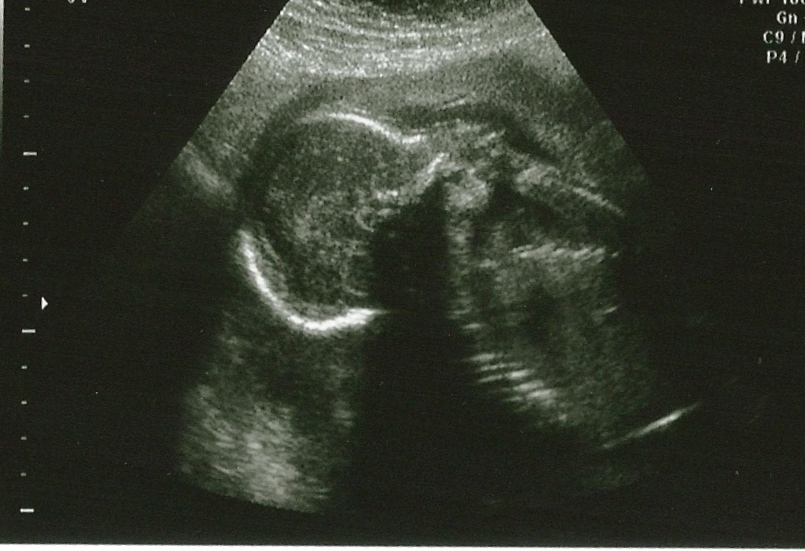 The downright amazing (and, might I add, highly cute) 4D face image: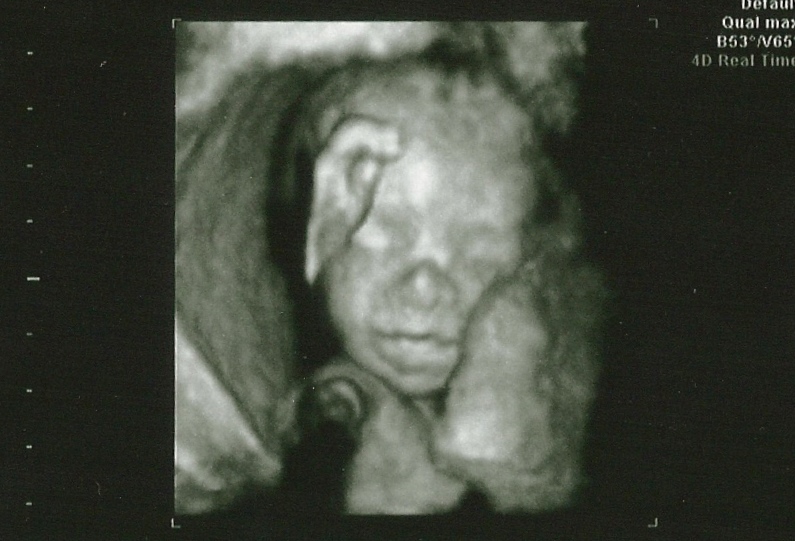 Boy or girl?
This was a real challenge to determine. At first, L's bladder was a bit too full—obstructed view. She went to pee. Back on the table and jelly-bellied once more, the baby stuck out its tongue (literally) and then crossed its legs. The technician tried poking L's belly… wiggle, wiggle but still crossed legs. The technician had L recline on her side… still crossed legs. After 10 minutes or so, she gave up and said that we'd try again after the visit with the doctor.
So, we returned to the ultrasound room about 30 minutes later. The legs were still crossed. And, now the hands and umbilical cord were down there too! No luck.
Finally, the tenacious technician suggested a trans-vaginal approach because the baby's bottom was close to L's cervix. Insert probe. Look carefully (because of hands, and feet, and cord all in the way).
SCORE! No "frank and beans" present. We're having a little girl!